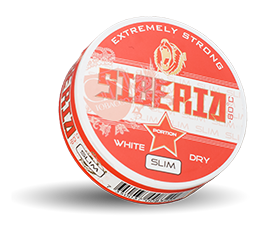 Siberia Slim Serie -80 Degrees White Dry
Powerful chewing tobacco blend Powerful and very special mint experience.
Strongest nicotine experience on the market in unmoistened chewing portion bags and with lower tobacco moisture. Runs even less than regular 'White' bags – and keeps the flavor even longer.
Slim bag format with a comfortable and discreet fit behind the lip.