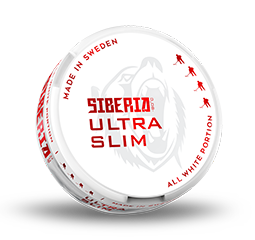 Get an alert when the product is in stock:
Siberia -80 Degrees ULTRA Slim All White Portion
It is finally here: Siberia Super Slim All White, the non-tobacco portion!
Enjoy Siberia's signature flavor and strength – without tobacco.
Brand new, super slim bag format with a very comfortable and discreet fit behind the lip. Appr. 22 portions/can.
This item is included in the sets