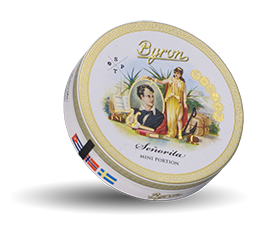 Get an alert when the product is in stock:
Byron Señorita Mini Portion
Luxurious and traditional chewing tobacco blend by Scandinavian Premium Tobacco with a well rounded and slightly smoky tobacco flavor and hints of licorice.
Medium strong nicotine experience in moistened chewing portion bags. Fast and powerful flavor release.
This small portion format is very comfortable and discreet.