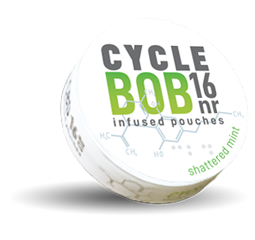 Get an alert when the product is in stock:
BOB Cycle 16 – CBD Infused Pouches
BOB Cycle 16 Shattered Mint: No tobacco, no nicotine – but infused with 16mg of pure CBD per gram.
A flavorful, simple and truly effective way to enjoy CBD at approximately 11mg per pouch.
Get your BOB Cycle 16 CBD today!